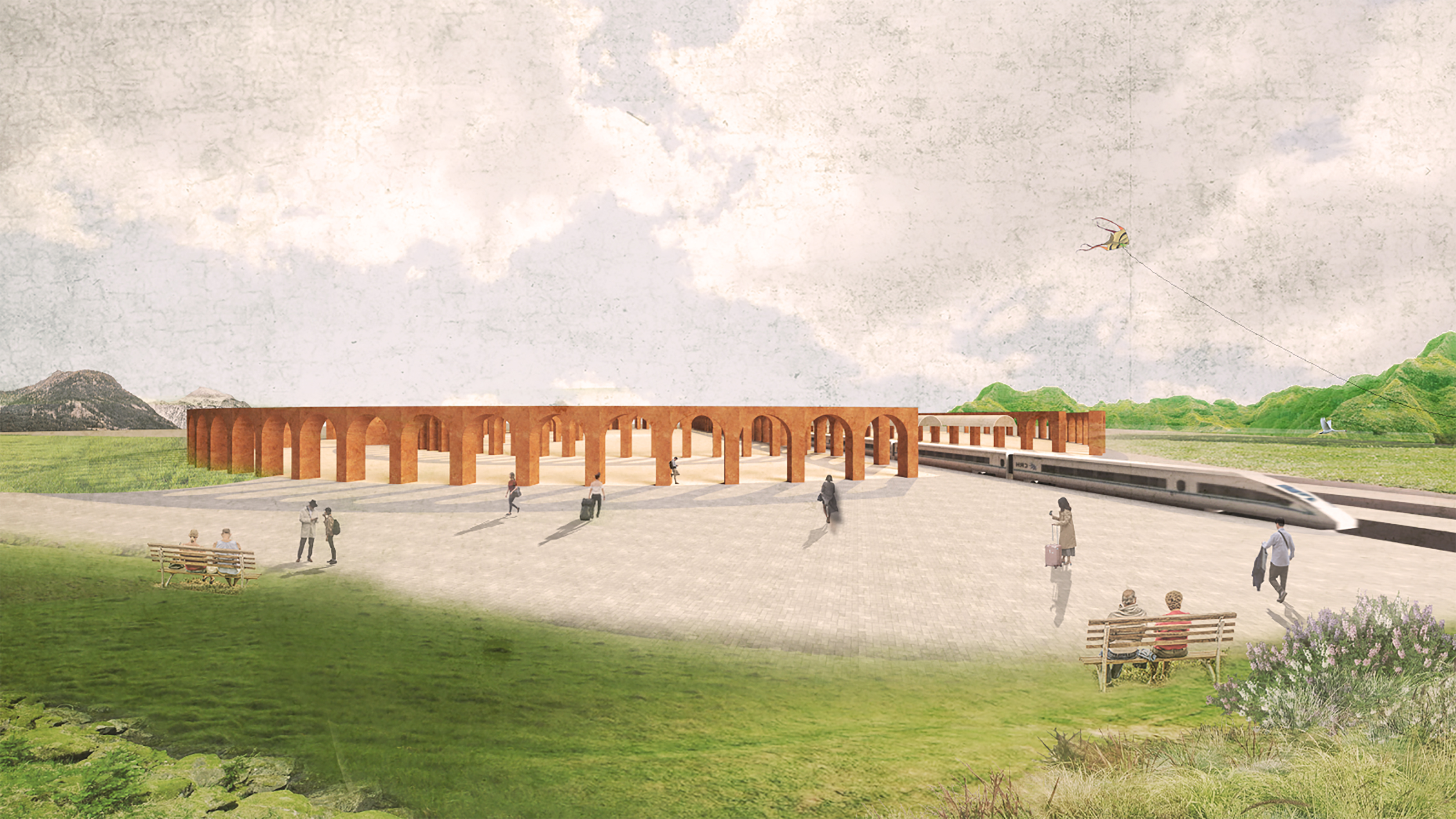 DEC 2019
weathering, west

Surrounded by modern infrastructure and supported by advanced communication networks, human activities and movements had never seemed so efficient, in serving economic and political functions. As we appear to have a better control over time and distance, our sensitive, nostalgic, melancholic feelings about people, homeland, and memories are overwhelmingly overlooked.
Embedded with the heavy historic significance and the promising adventures of future development, city of Xi'an is metaphorically a platform, expected to board the Eastern and the Western, the fastest in pace and the slowest in time, the tactual and the abstracted.
This design proposal interconnected the bodily movement with the more oblique state of stillness in transition, by engaging with the ground, which cultivates all civilizations regardless of distance throughout time. An array of city walls, abstracted, repeated, sequenced, created moments of infinite thresholds that are both monumental and intimate. Pavilions and landscapes, built into each other, simultaneously generate public interactions wherein the weathering textures in nature. Parallel to the ground, the proposed architectural structure frames an integral glimpse of contemporary complexity in transitioning. Spontaneous or suspended, the intervention sculpted into historic and spatial conditions, with our own senses.